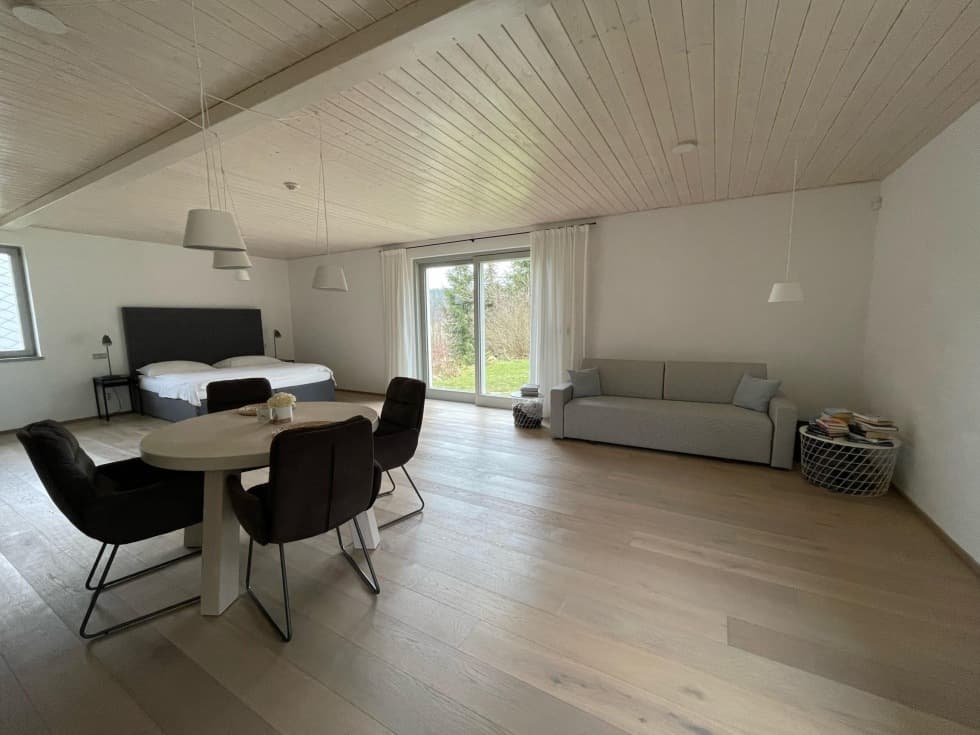 Apartment on the ground floor with access to the garden and fireplace
Enjoy a cozy apartment with a fireplace and access to a picturesque garden where you can relax and unwind in a pleasant environment. This spacious apartment will provide you with the perfect place for a pleasant stay indoors and outdoors, which you will appreciate in the summer and winter months.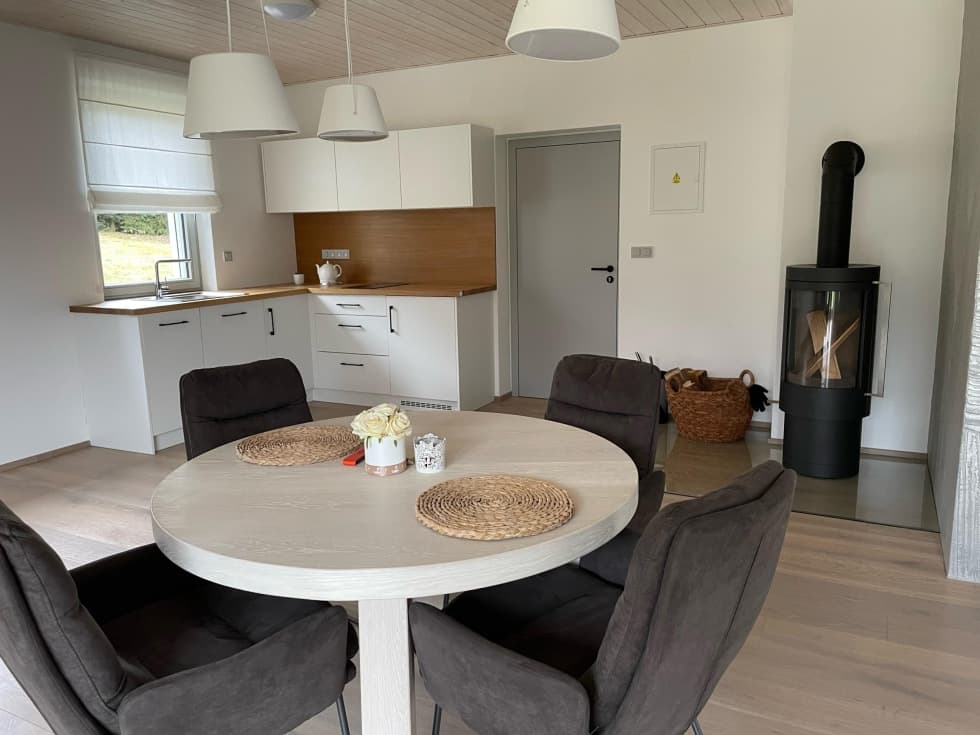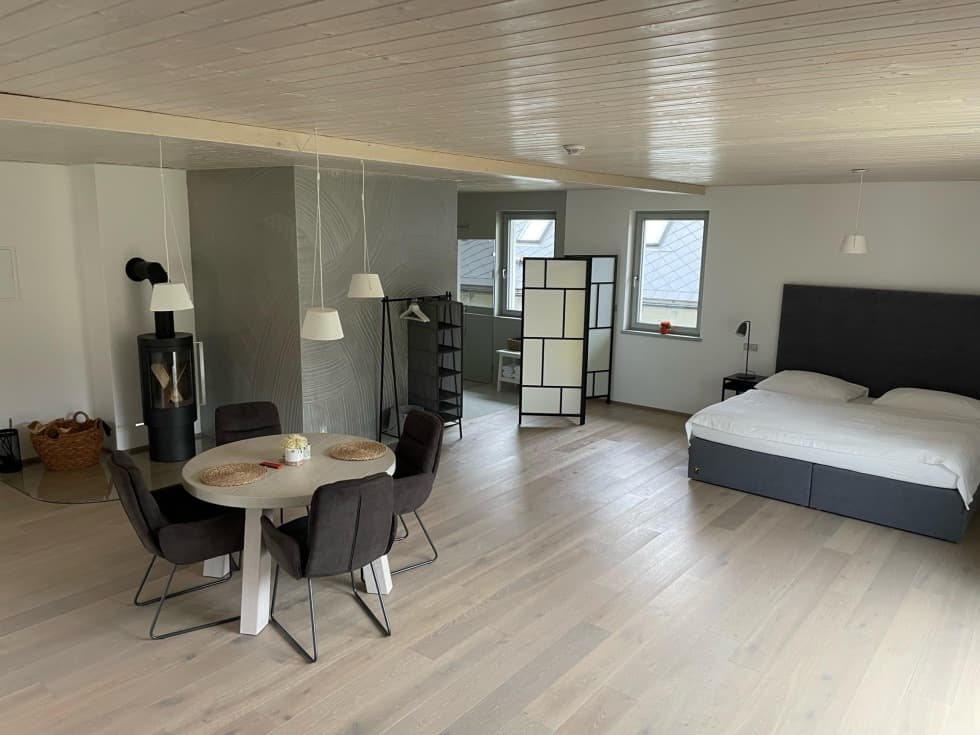 You can take advantage of our services and facilities such as an outdoor fireplace, a lounge with a fireplace and an additional kitchen for possible cooking together. In our wine bar you will find a wide range of wines from all over the world.
A buffet breakfast is served in the common room.
Crystal clear water in the swimming pond, which we keep accessible all year round.
Relax in the private outdoor sauna, which we will prepare for you for a fee.
Other apartments of the estate
For those who like complete privacy, their own space and tranquility that this luxury apartment offers.
Absolutely charming spacious loft apartment with a bathtub to help create memorable moments.