In the heart of virgin nature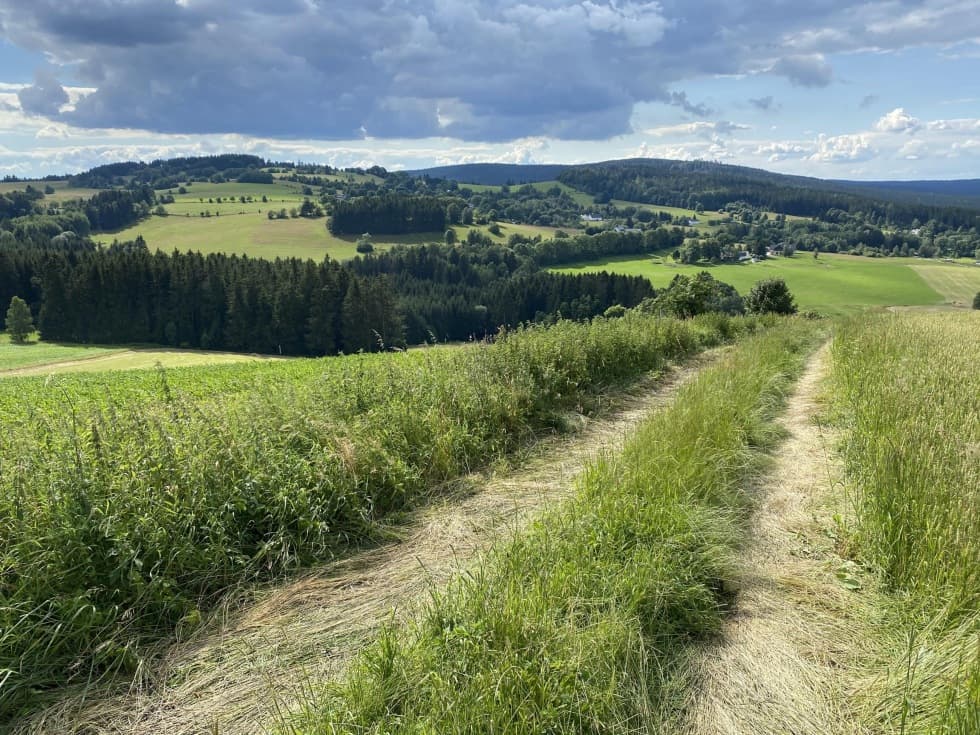 Surprise all year round
The modern homestead U lípy Blatiny is situated in the heart of the virgin nature of the Highlands (Bohemian-Moravian Highlands), about halfway between Prague and Brno in the protected landscape area of the Žďár Hills. You can look forward to a house, which the architects have transformed into a minimalist farmhouse with a clean design that remains in symbiosis with the local environment.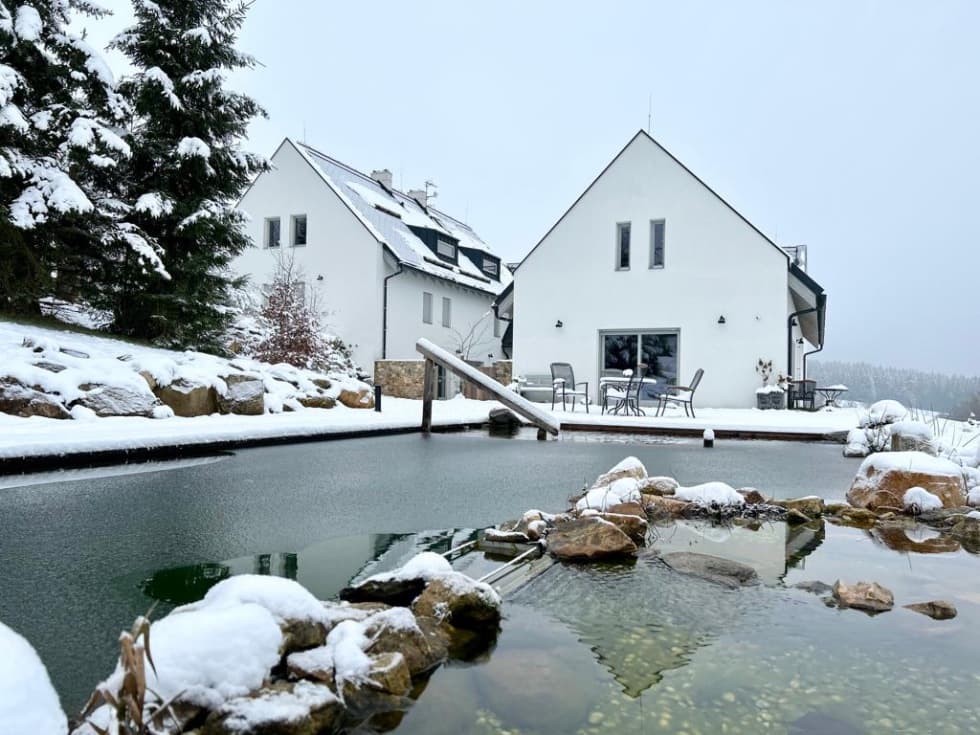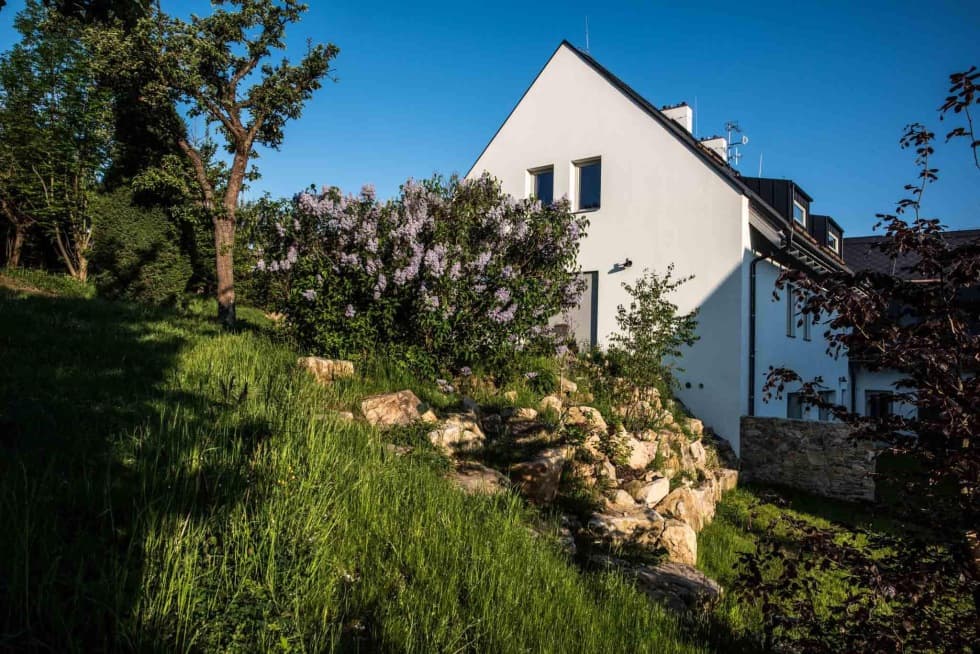 The most beautiful corners of the Highlands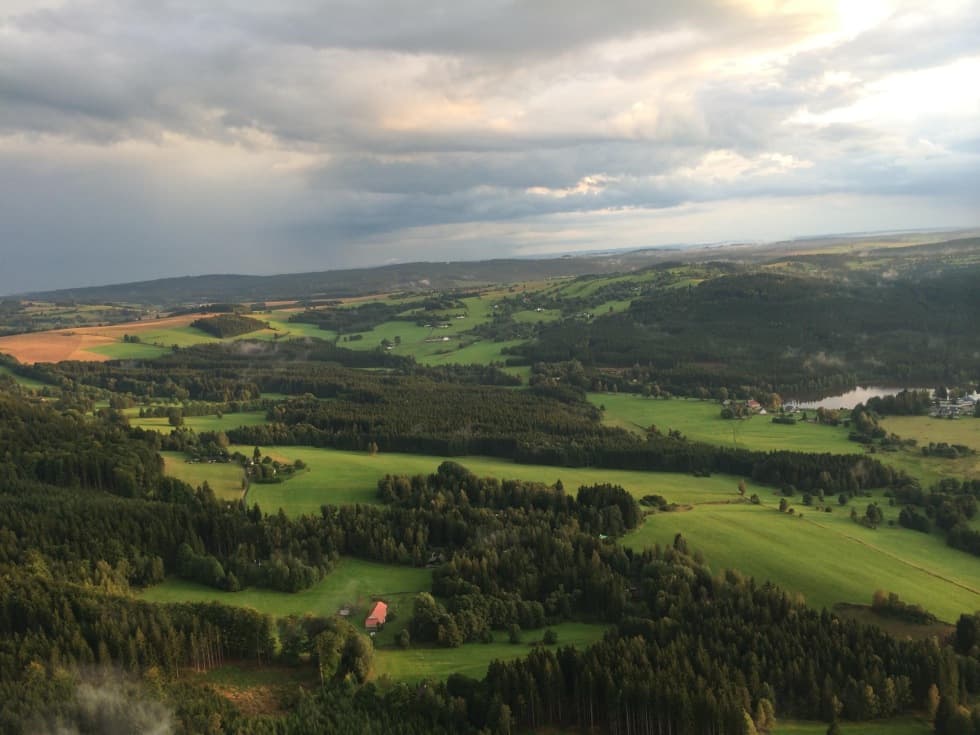 Žďárské vrchy

The Žďár Hills can be considered one of the last untouched oases of peaceful and pure nature in the heart of the Czech Republic. As the source area of several rivers, the area has been declared a protected area of natural water accumulation. The landscape of the Žďár Hills is crisscrossed with hundreds of kilometres of hiking and cycling trails and offers ideal conditions for winter hiking.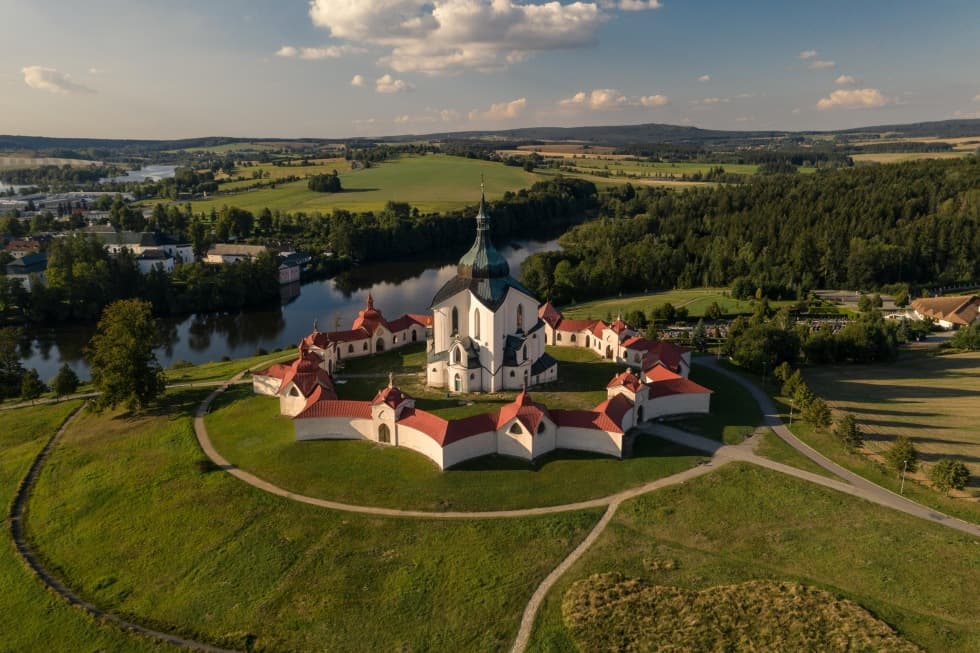 Pilgrimage Church of
sv. Jana Nepomuckého
The Church of St. John of Nepomuk on Zelená hora in Žďár nad Sázavou is a national cultural monument on the UNESCO World Heritage List. It was built in the early 1820s and is undoubtedly the most distinctive work of J. B. Santini Aichl. Photo, source: www.vysocina.eu
A selection of activity tips
01 Dráteníčky - the rock formation Drátník
02 Church of sv. J. Nepomuckého
03 For skiers, the trail is right next to the retreat
04 Malinská skála - beautiful views
05 Spa Nové Město na Moravě
06 Cycle paths are right next to the retreat
A selection of restaurant tips
Gallery of the surroundings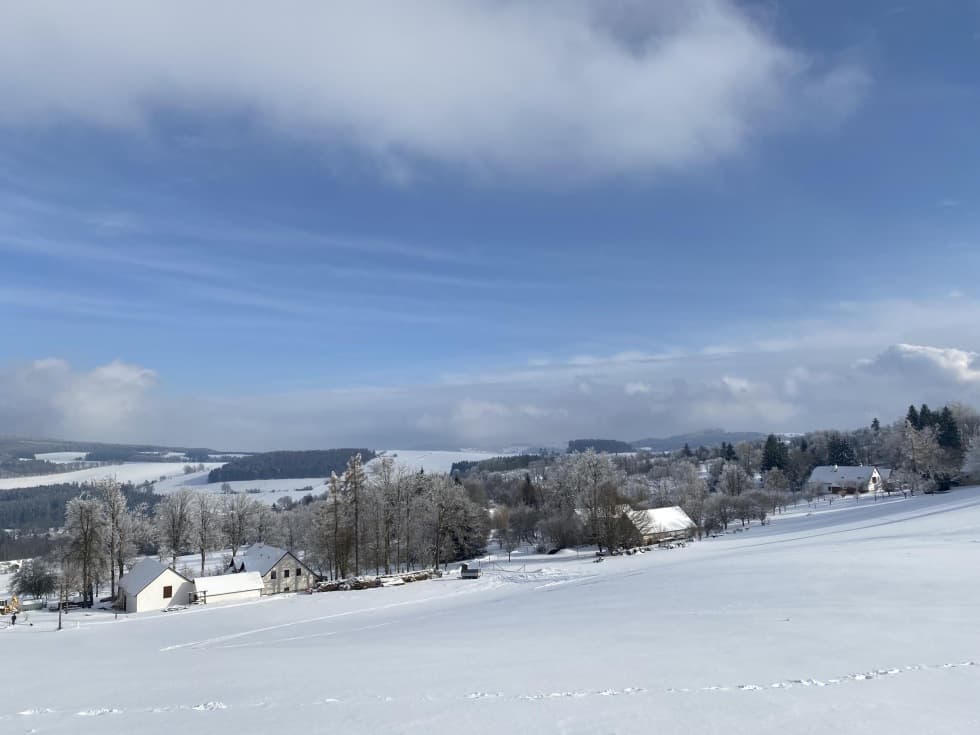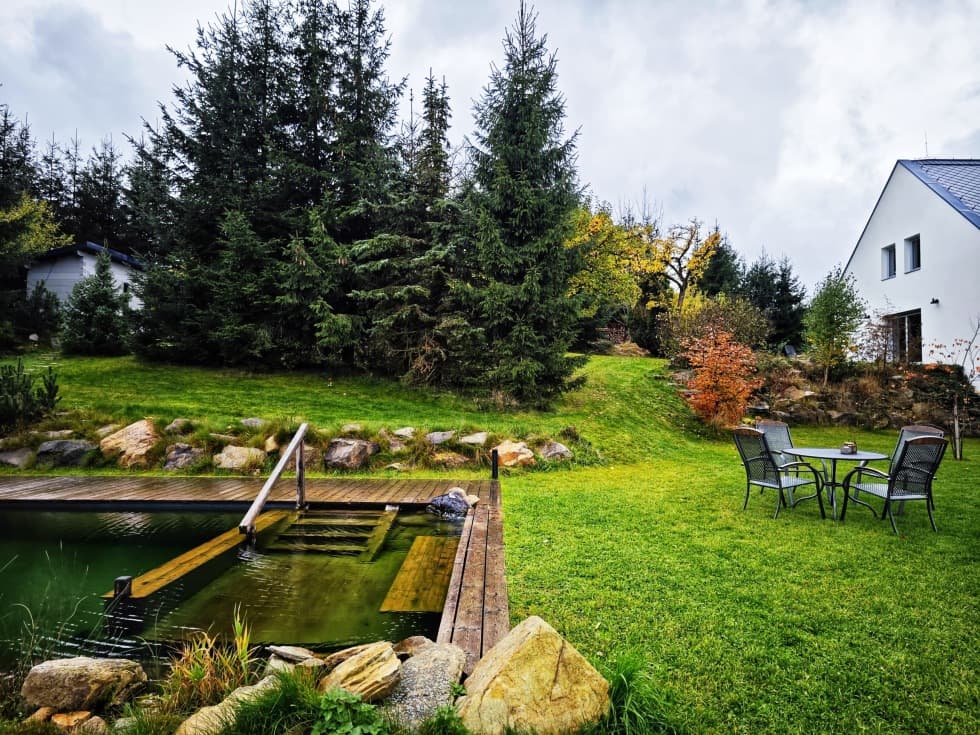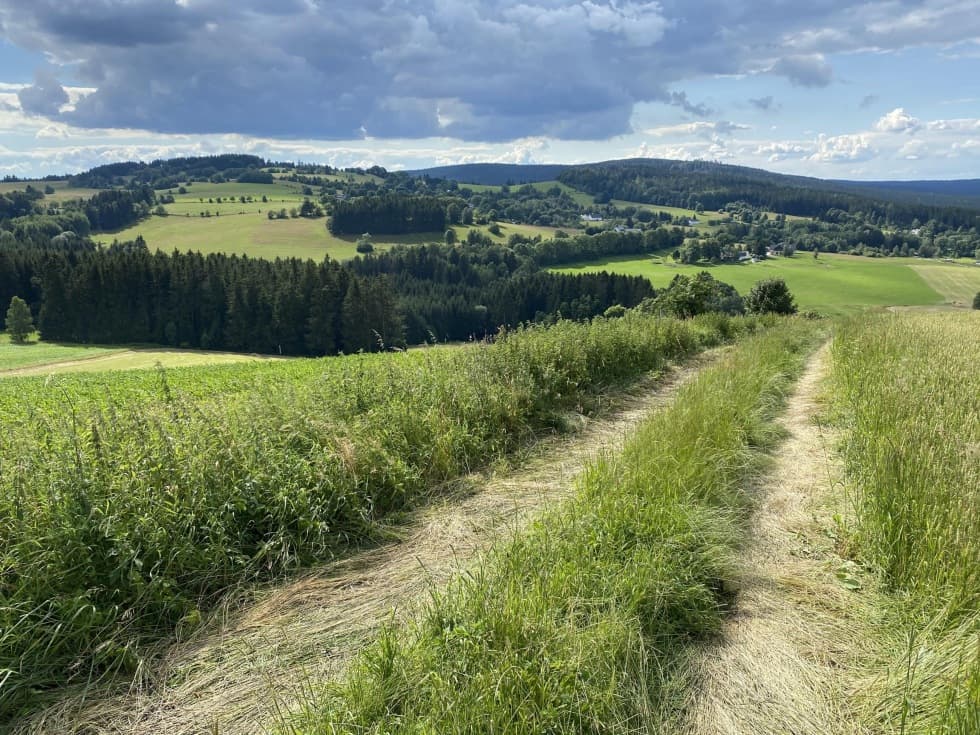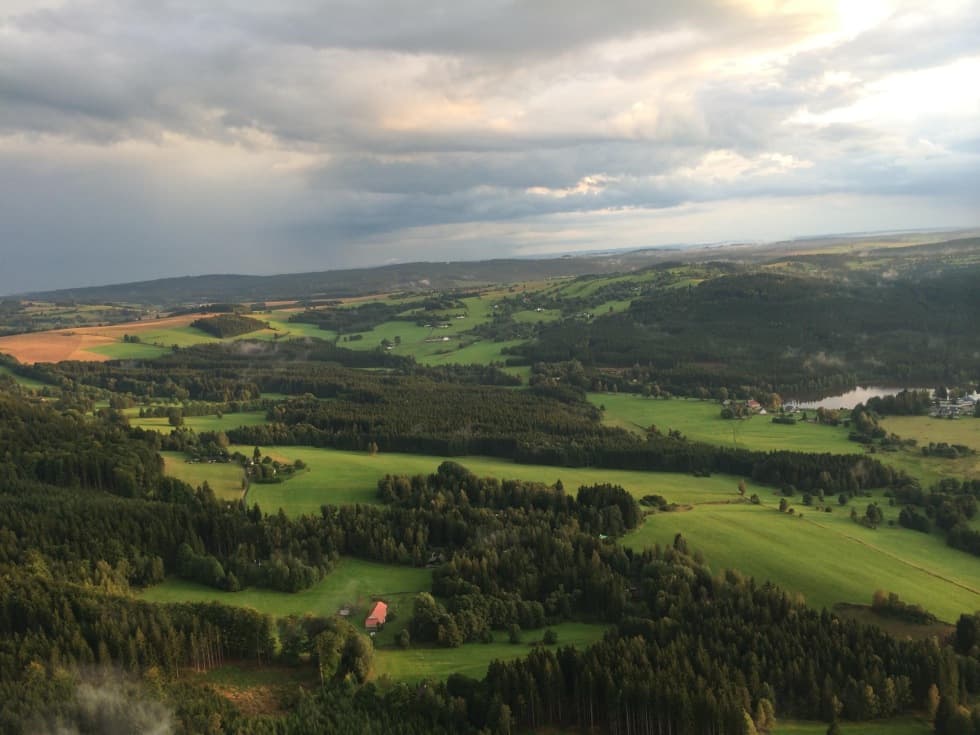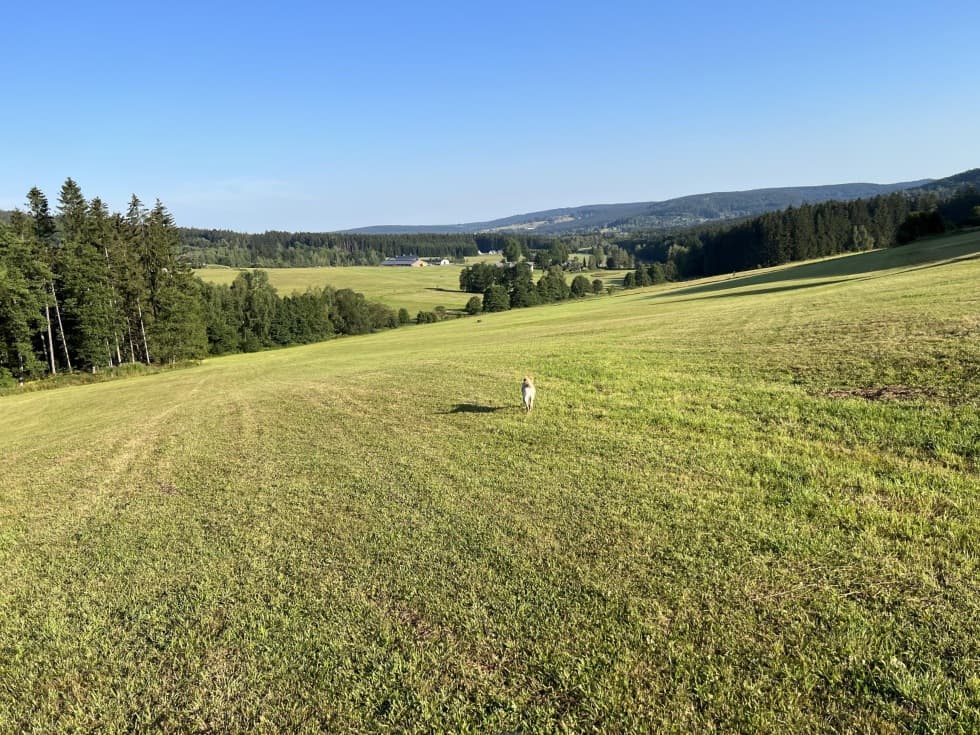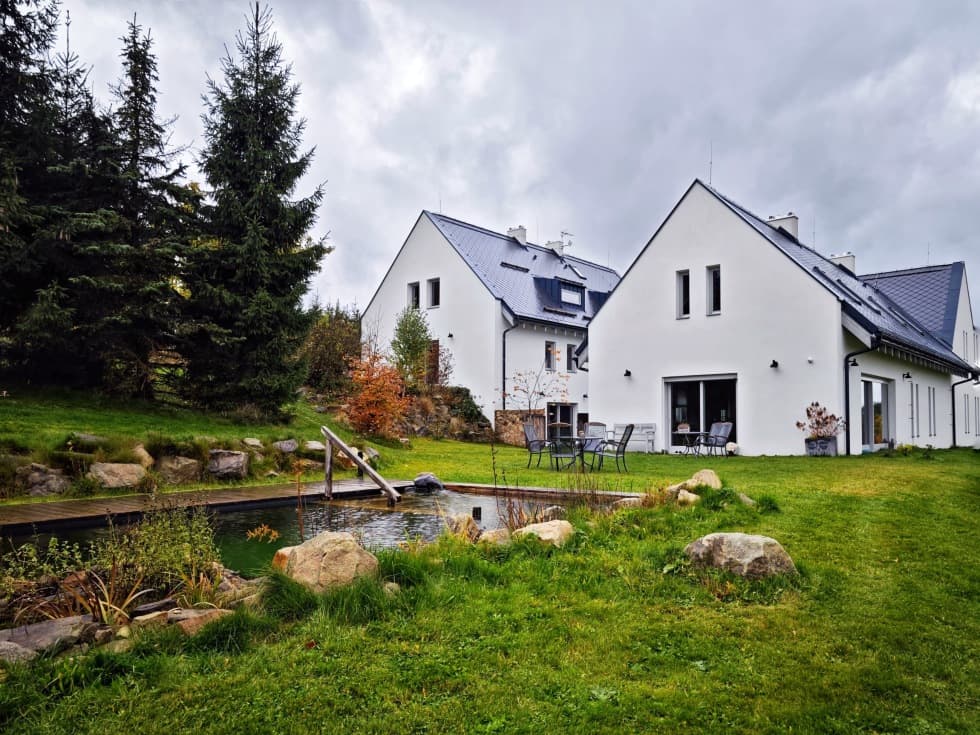 By booking directly on our website you will get the best possible price and accommodation conditions.