Relaxation for body and soul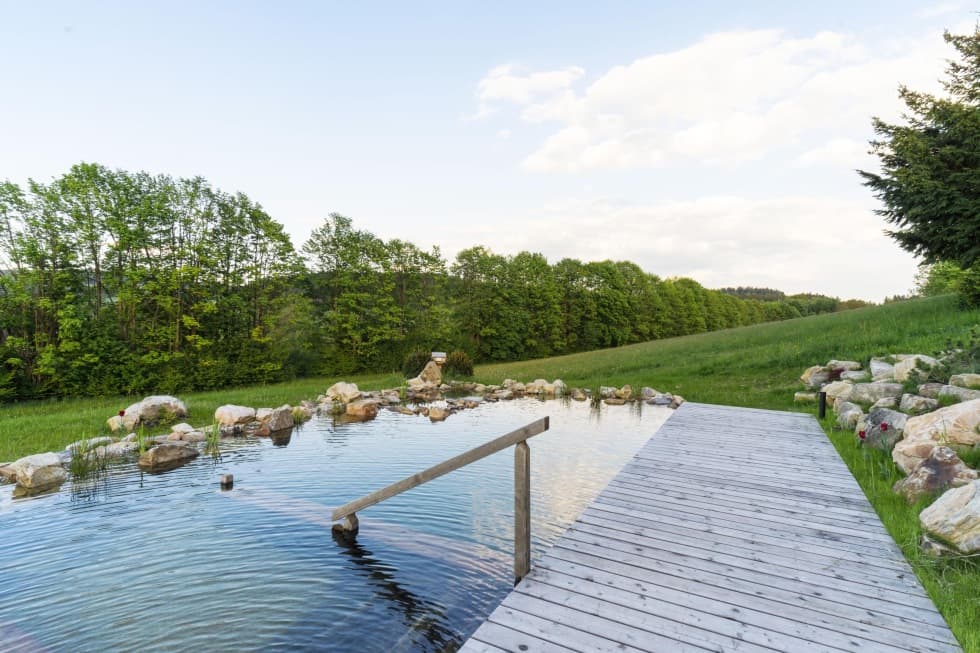 Year-round swimming bio pond
The bio swimming pond is free for all guests. We keep it open all year round so that it can be used to cool down after a soothing sauna in winter. In addition, we use no chemicals to keep the water crystal clear, making it ideal for a healthy and cleansing bath.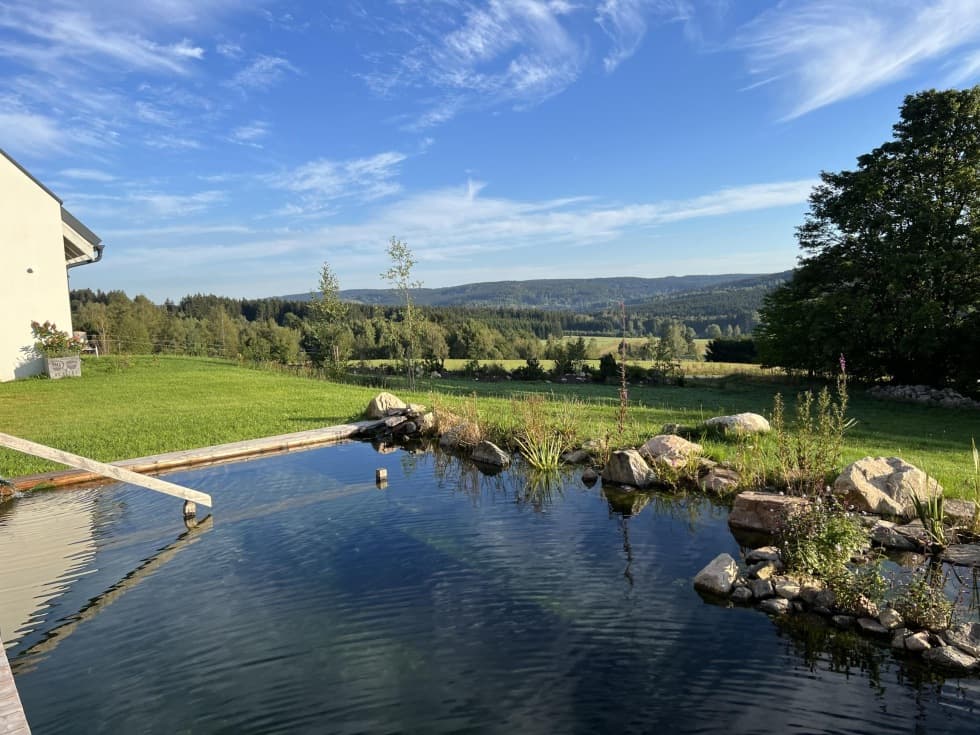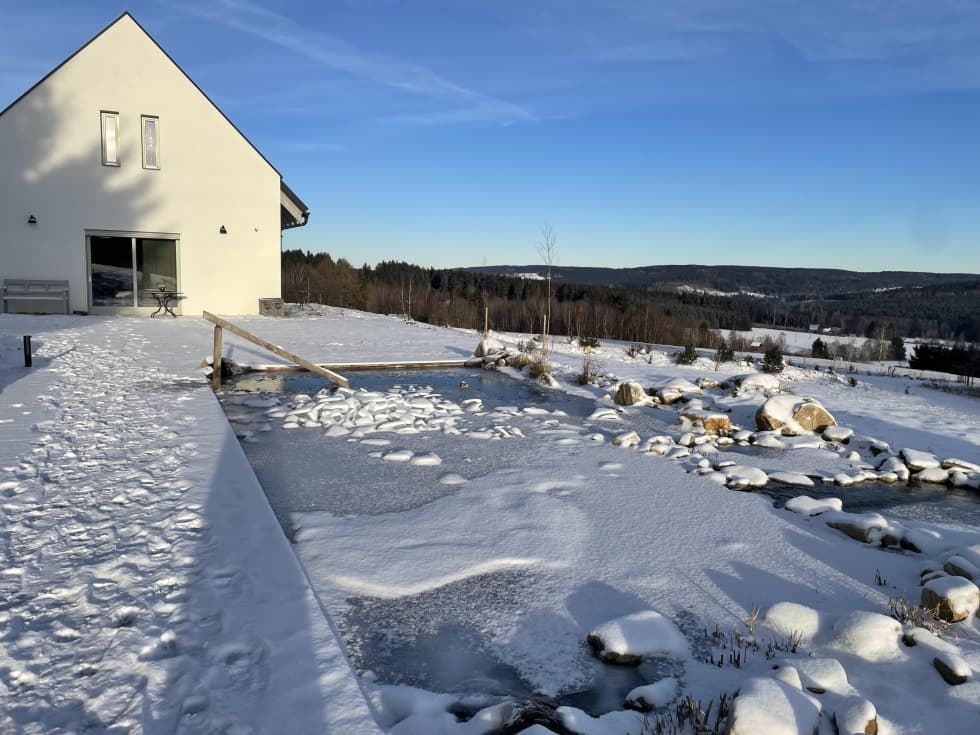 Treat your body to health
Relax even in private
Some of our apartments offer a bathtub in the space to relax. So you can relax
in the privacy of your own apartment where you will not be disturbed by anyone.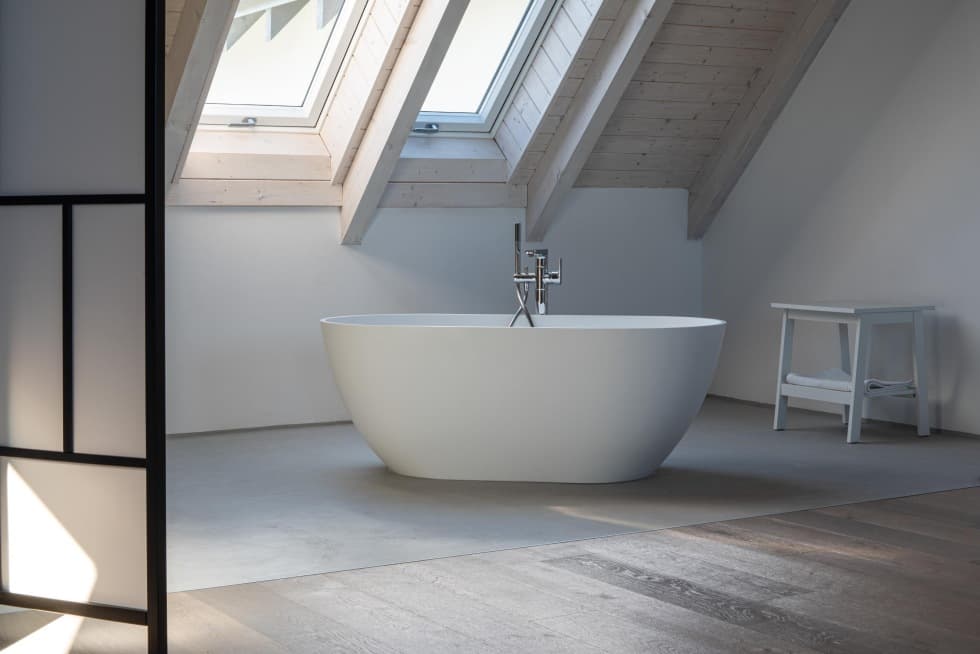 Experiential outdoor sauna
Enjoy cleansing in our experiential and private outdoor sauna, which is available for a fee throughout your stay. Behind the sauna you will also find a "hygge" corner for undisturbed relaxation. We recommend visiting the sauna during the warmer days, when it benefits the body as much as in winter.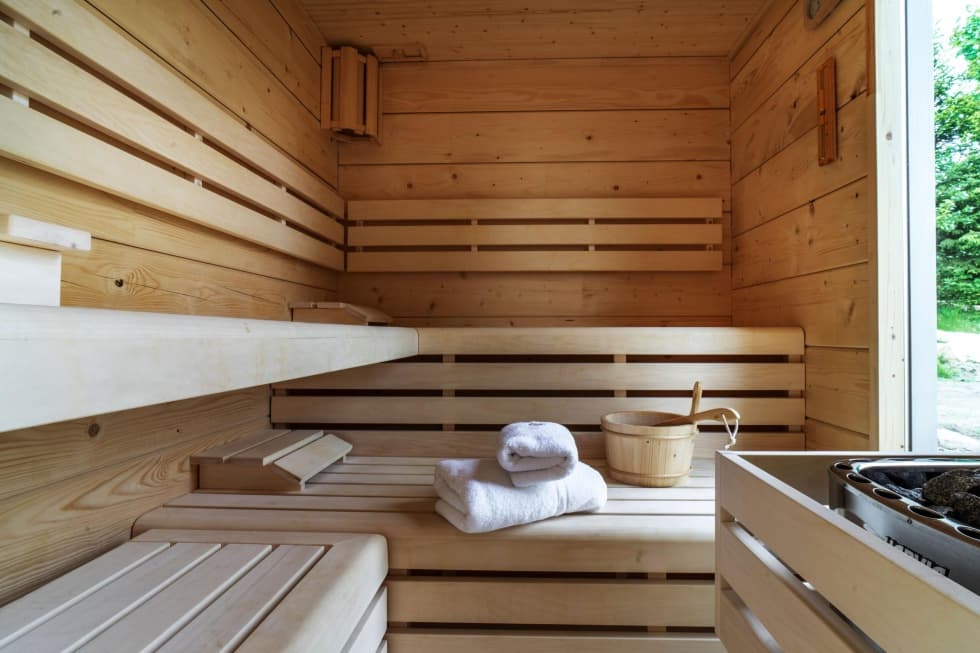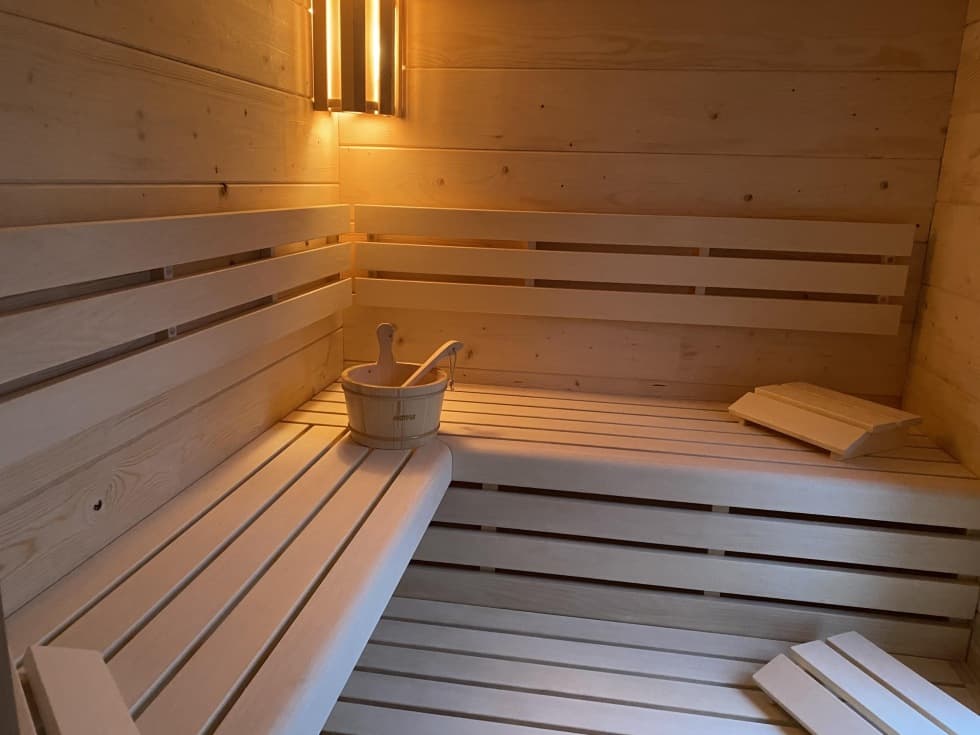 By booking directly on our website you will get the best possible price and accommodation conditions.