In symbiosis with environment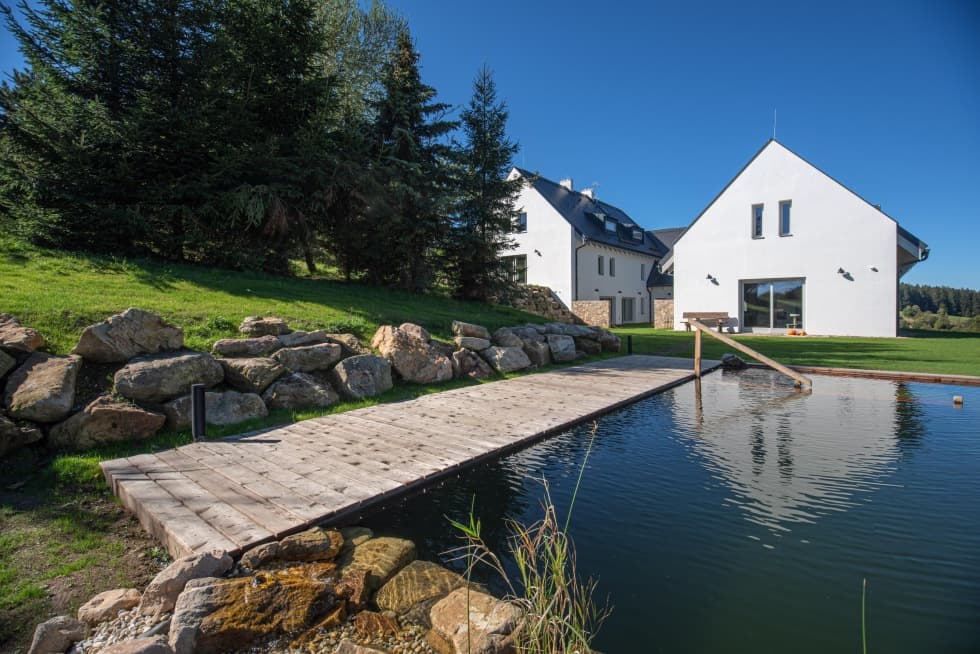 Modern retreat in the heart of beautiful Vysocina region
The modern retreat U lípy Blatiny is situated in the heart of the unspoilt nature of the Highlands, roughly halfway between Prague and Brno in the protected landscape area of Žďárské vrchy. You can look forward to a new building on the floor plan of an old farmhouse, which the owners and architects have transformed into a minimalist farmhouse with a clean design that remains in symbiosis with the local environment.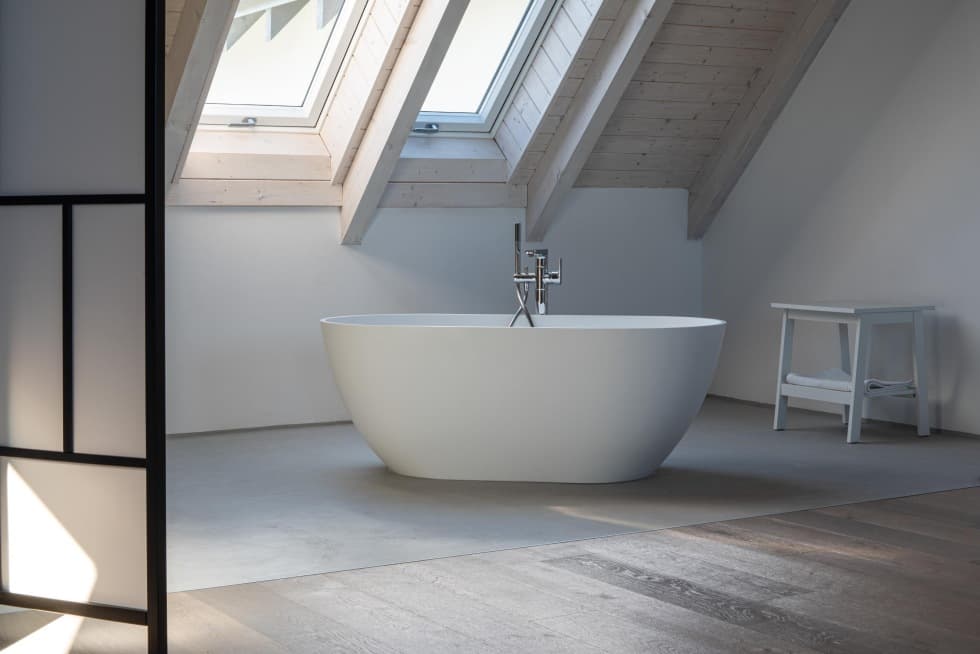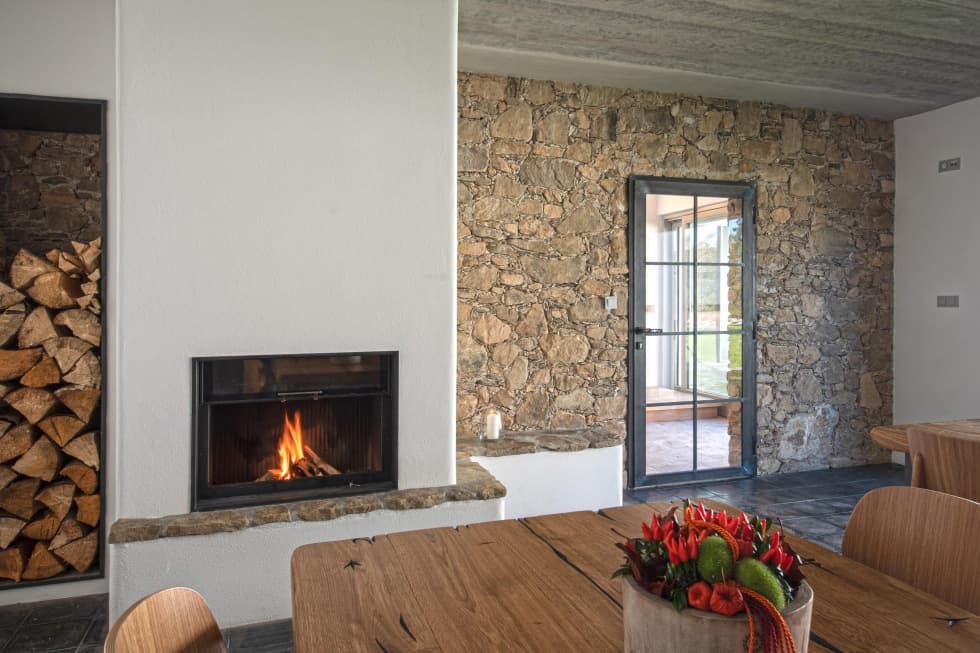 We have thought of every detail
In every detail, we looked for the perfect combination of natural and functional materials that are based on traditional building methods while bringing the standard of today's housing.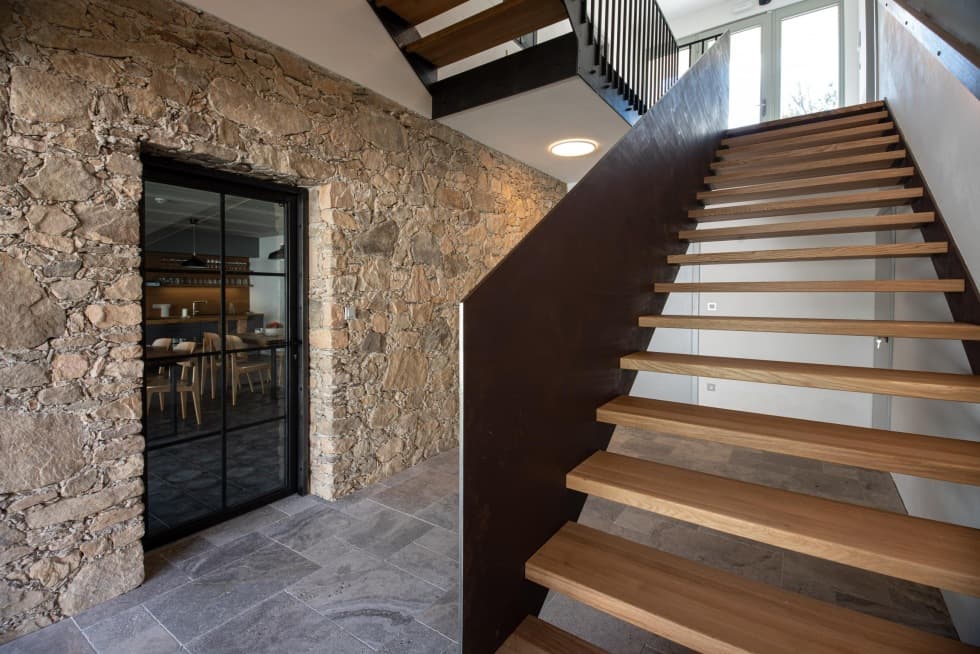 Materials close to nature
The basic materials are natural, such as wood, metal and stone, which surround you both indoors and outdoors and give the whole place such a characteristic look.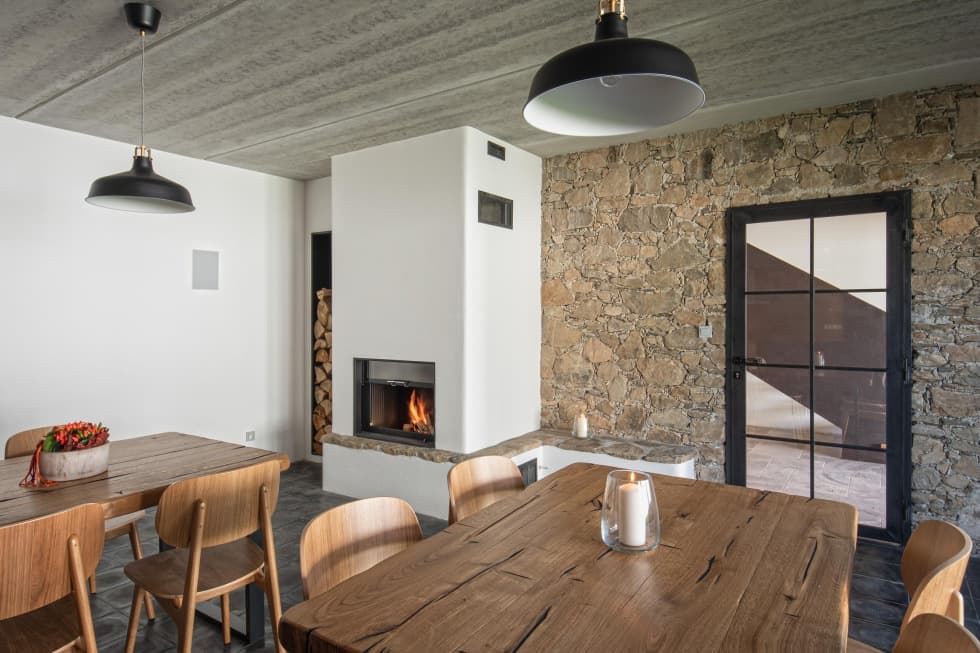 Space for fresh air
The spacious and airy suites and the lounge are an advantage,
where everyone will feel free and at ease.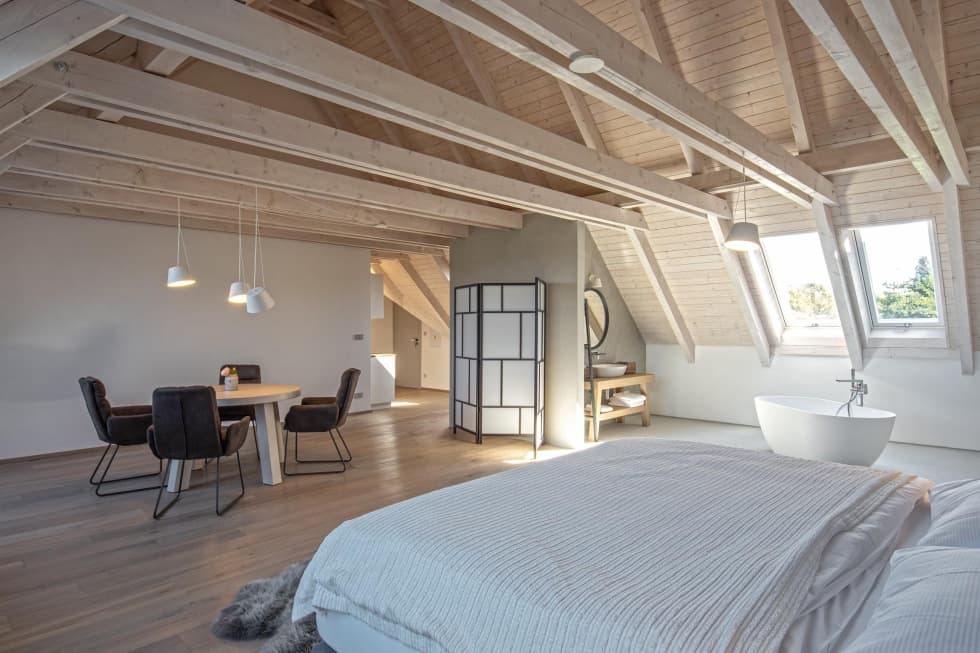 By booking directly on our website you will get the best possible price and accommodation conditions.