U lípy Blatiny
Tranquility that you have been looking for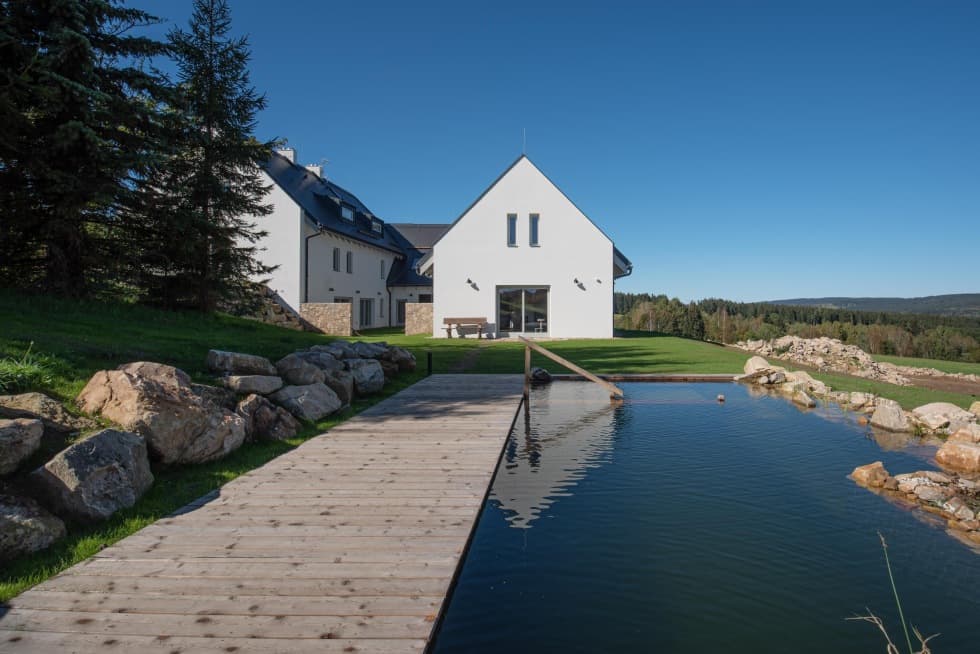 Relax in the most beautiful corner of the Czech-Moravian Highlands
The modern traditional village settlement U lípy Blatiny is located in the Protected Landscape Area Žďárské vrchy, which is interwoven with hundreds of kilometres of hiking, cycling and cross-country skiing trails. It is a unique place for relaxation and for summer and winter tourism.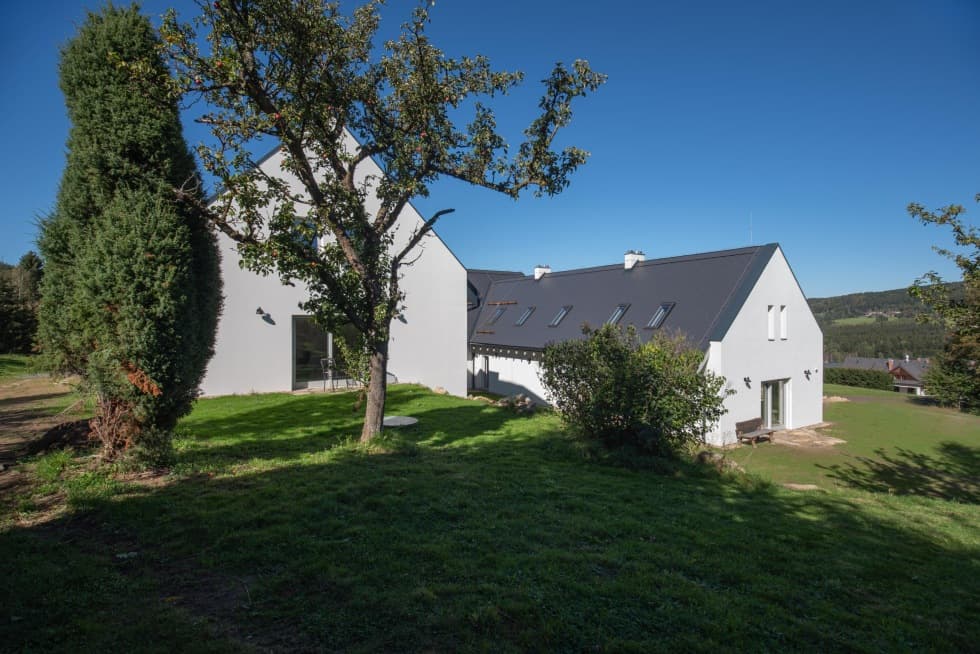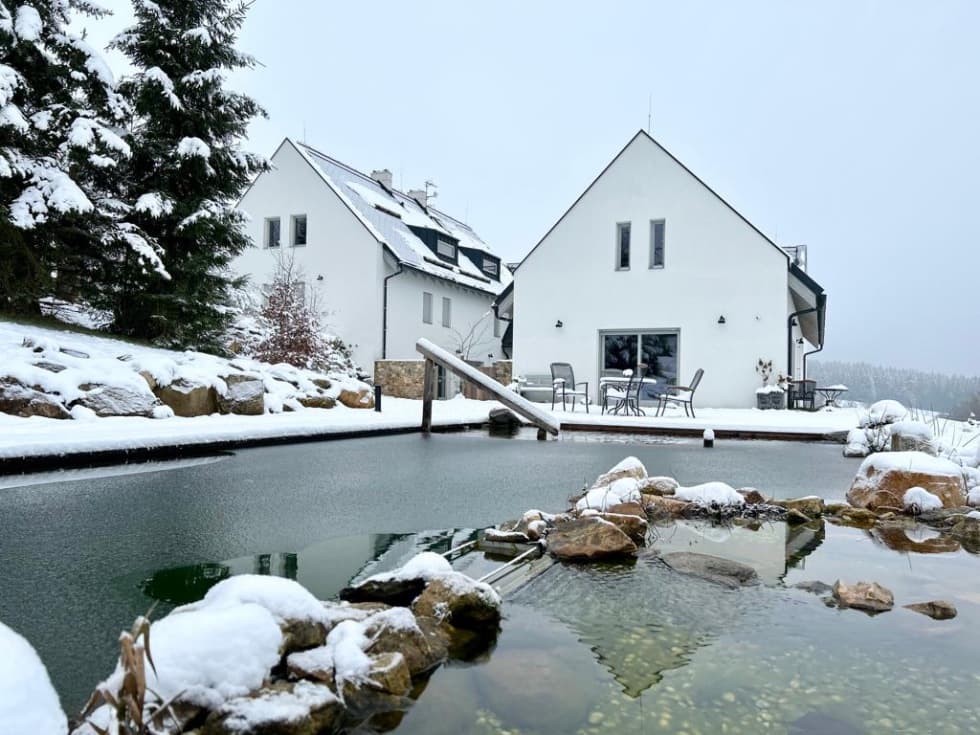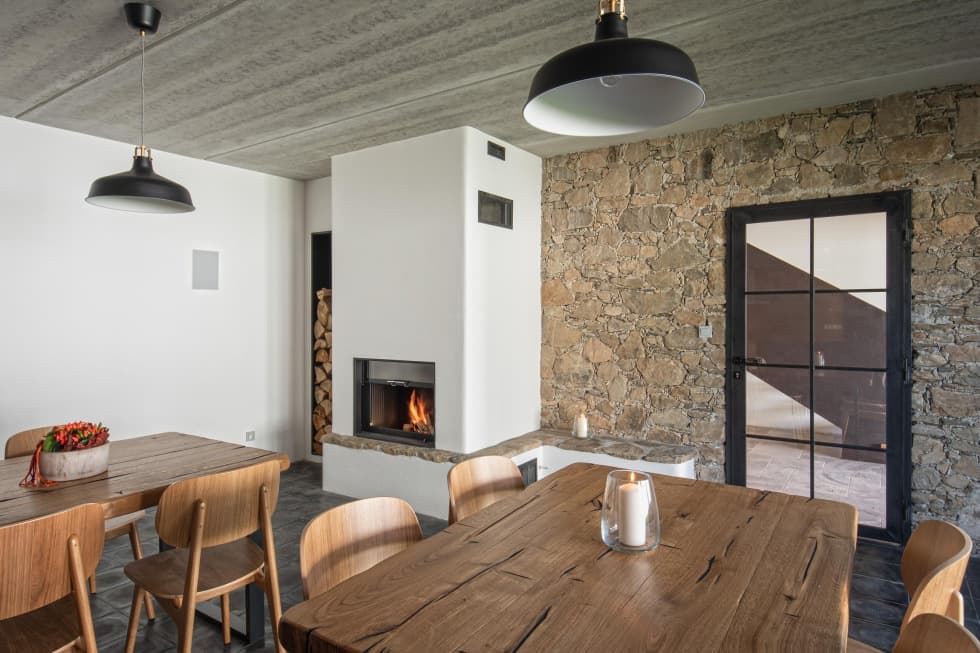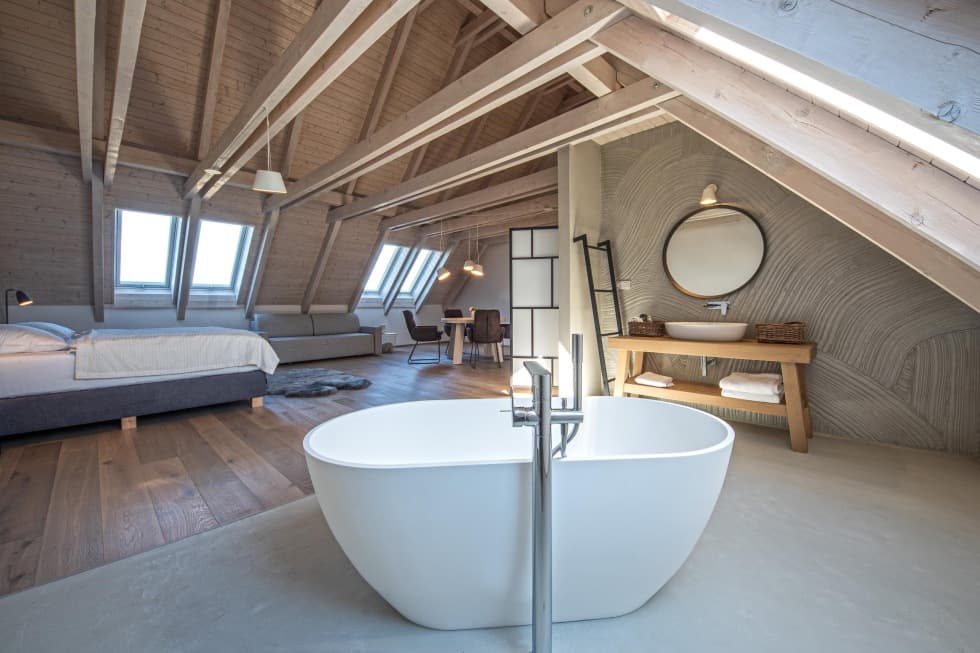 Apartments combine modern design and natural materials
Each of the apartments is unique, but they are all united by modernity and attention to quality natural materials. You'll find all the amenities you need to feel comfortable and at home during your stay.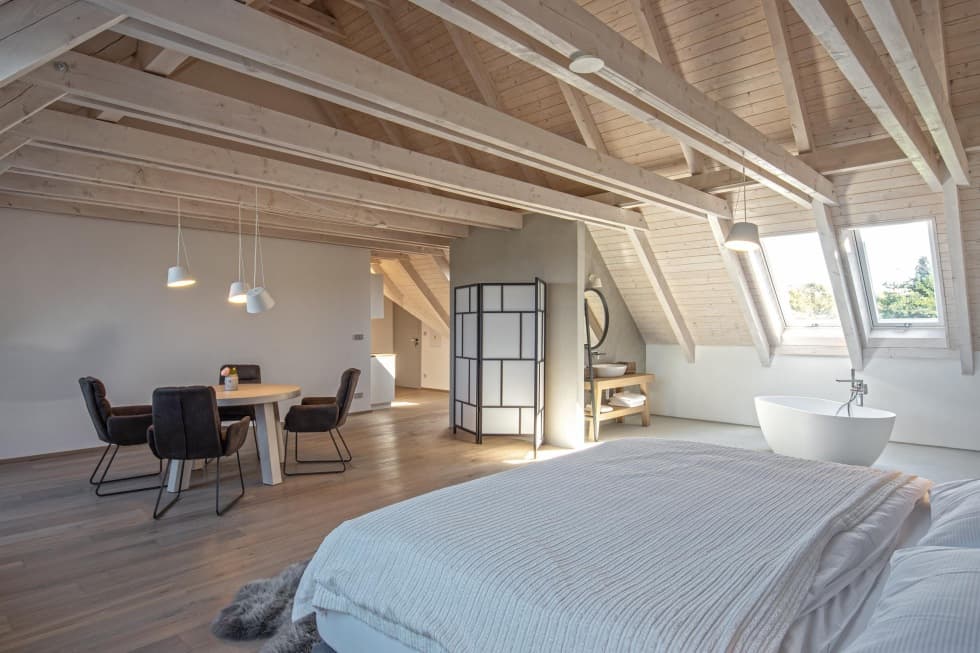 A place for relaxation
Enjoy your relaxation in our experiential outdoor sauna or bio swimming lake, which you can use within the accommodation and make your stay more pleasant by cleansing your body. We keep the sauna and the pond open all year round so that we do not restrict your relaxation in any way.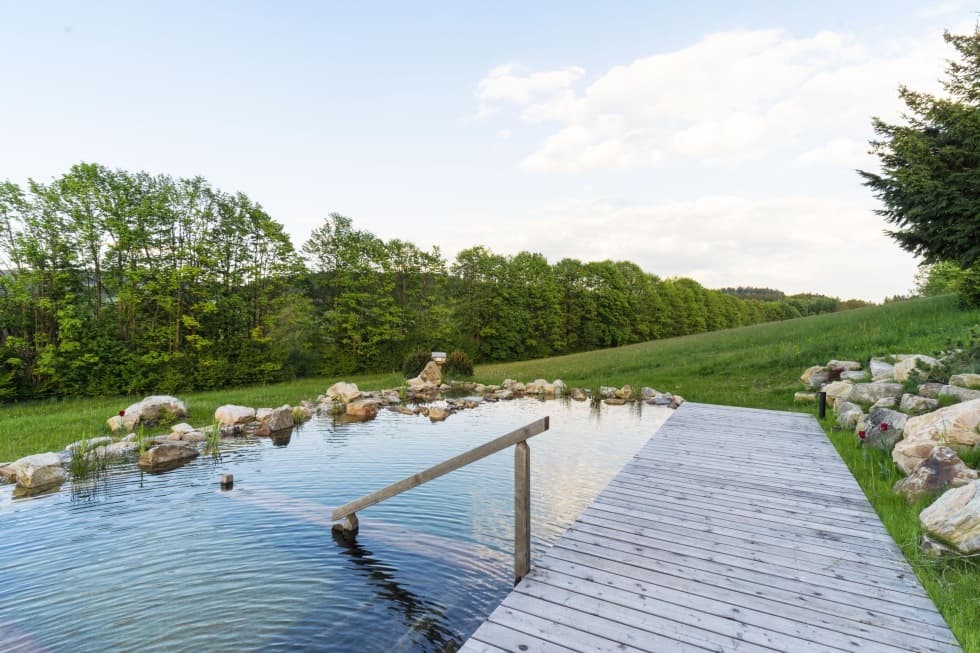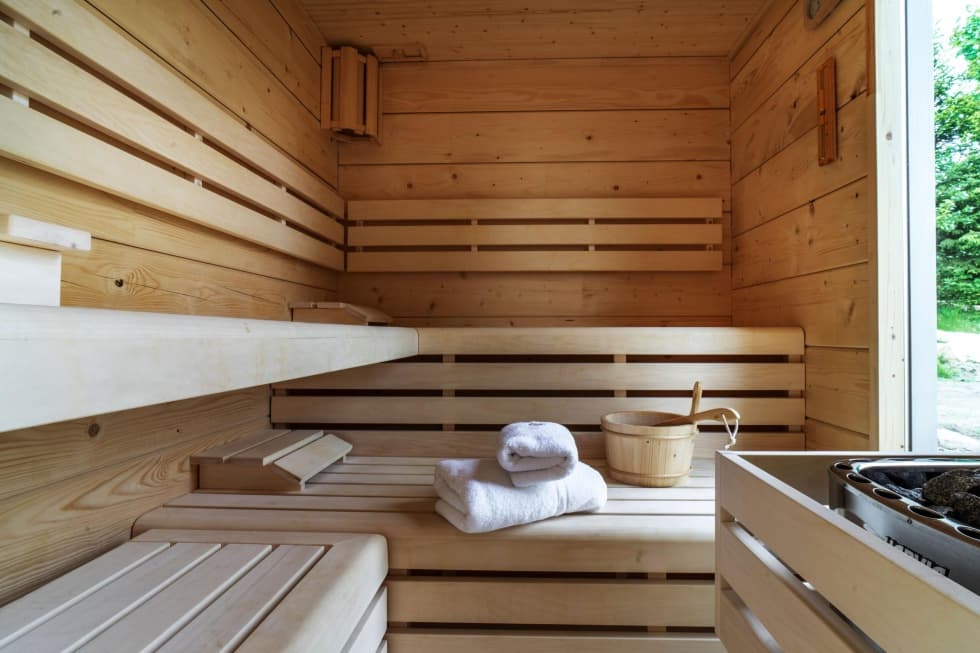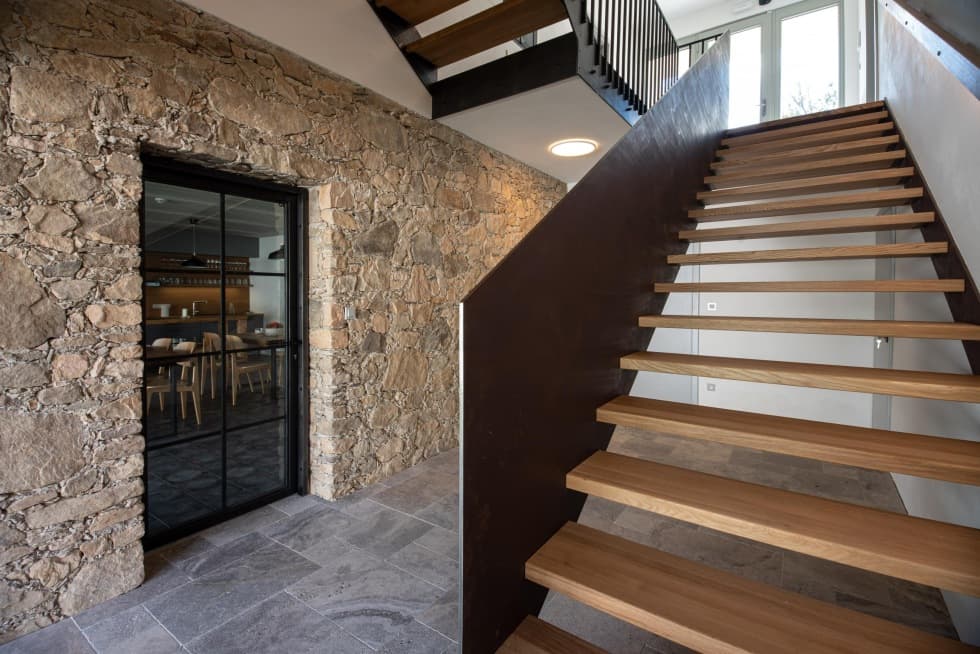 In symbiosis with environment
The modern traditional village settlement U lípy Blatiny is situated in the heart of the virgin nature of the Highlands (Bohemian-Moravian Highlands), about halfway between Prague and Brno in the protected landscape area of the Žďárské vrchy Mountains. You can look forward to a house, which the architects have transformed into a minimalist farmhouse with a clean design that remains in symbiosis with the local environment.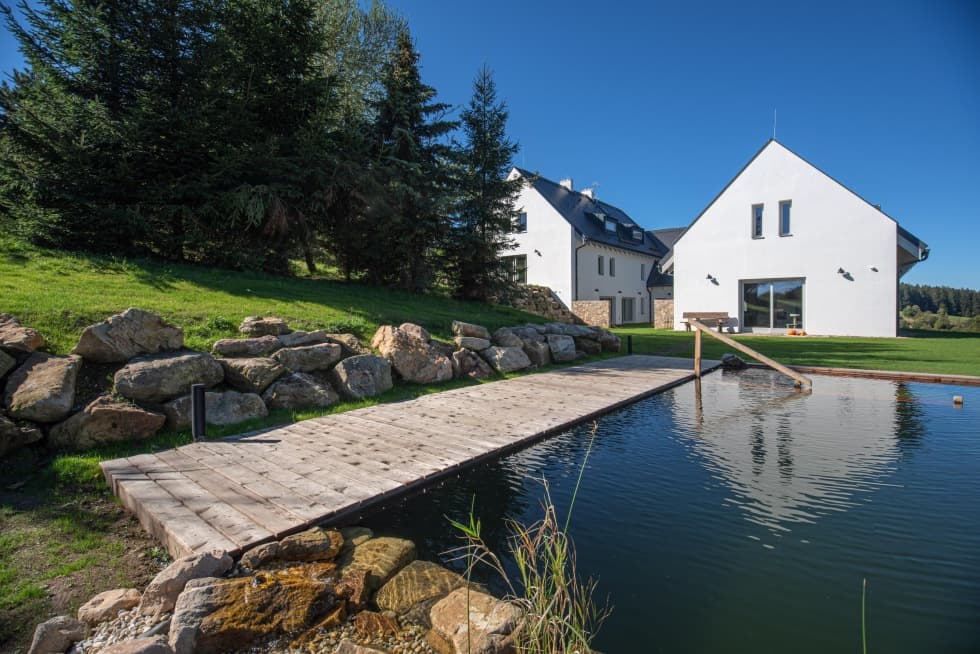 Book your stay
By booking directly on our website you will get the best possible price and conditions for your accommodation.